Piper's Heath is a stunning 18-hole championship course designed by renowned golf course architect Graham Cooke that's strategically located in the heart of the Greater Toronto Area.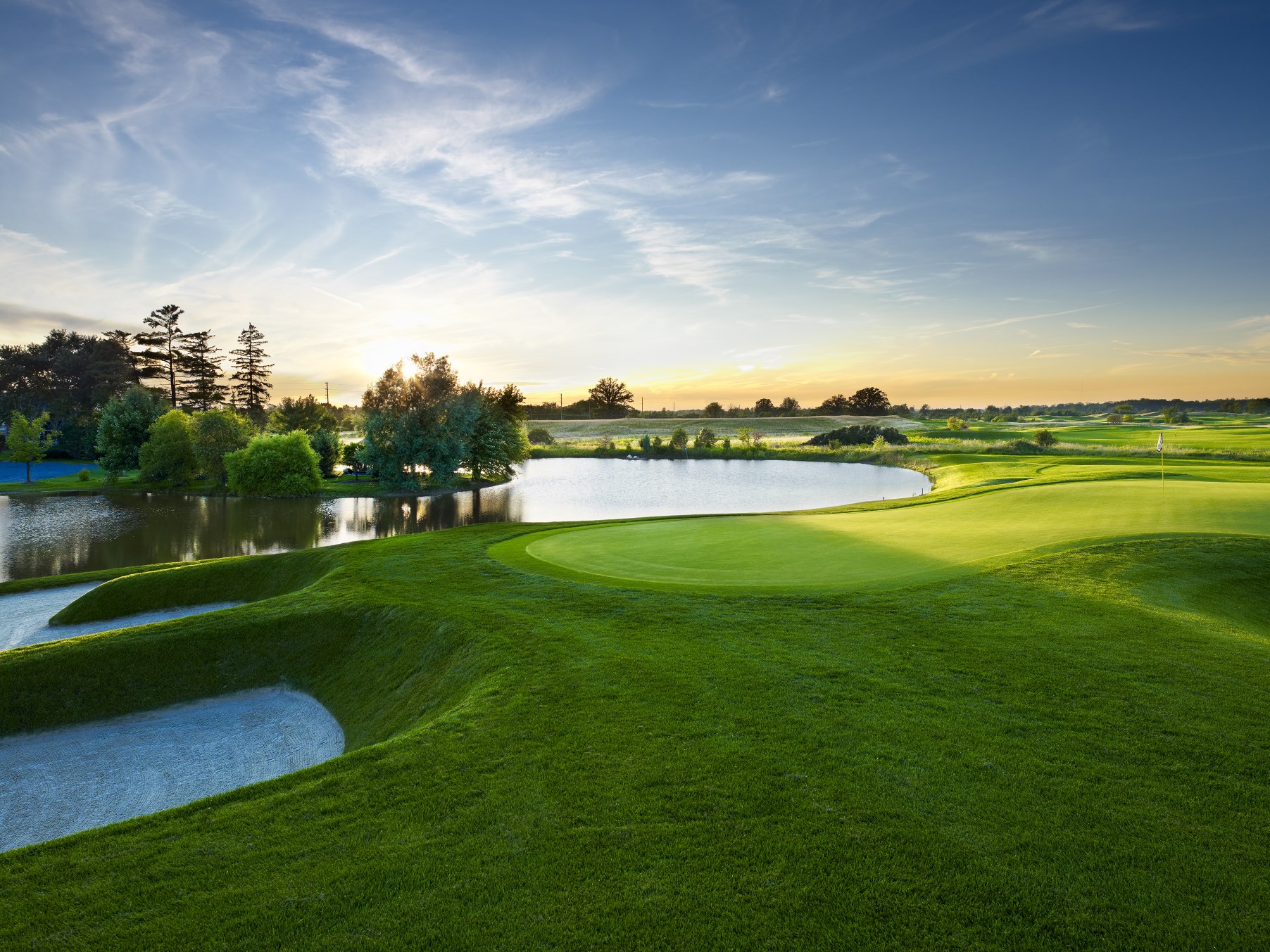 The Course at Piper's Heath
Golfers will quickly notice that Piper's Heath is a golf course that's different from most that are being built today. Cooke has handcrafted a walkable 5,200 to 7,054-yard, par-72 layout that has its own Old World Charm. There is a spiritual quality at Piper's Heath that connects the ebb and flow of the rumpled landscape from hole to hole.
The journey takes the golfer back to the days of the sport's first combatants; tight-angled, windswept mounds shelter the course and isolate the golf holes.  Fairways rise and fall and green-site hollows ring the greens; deep, straight-faced bunkers frame greens and hide in unsuspecting corners. 
True to a links course, square tee boxes, innovative linear bunker lines, wide, generous golf corridors and elegant plateaued greens are all found throughout the site.  Three watercourses thread their way into play adding drama and allure.
What you can expect at Piper's Heath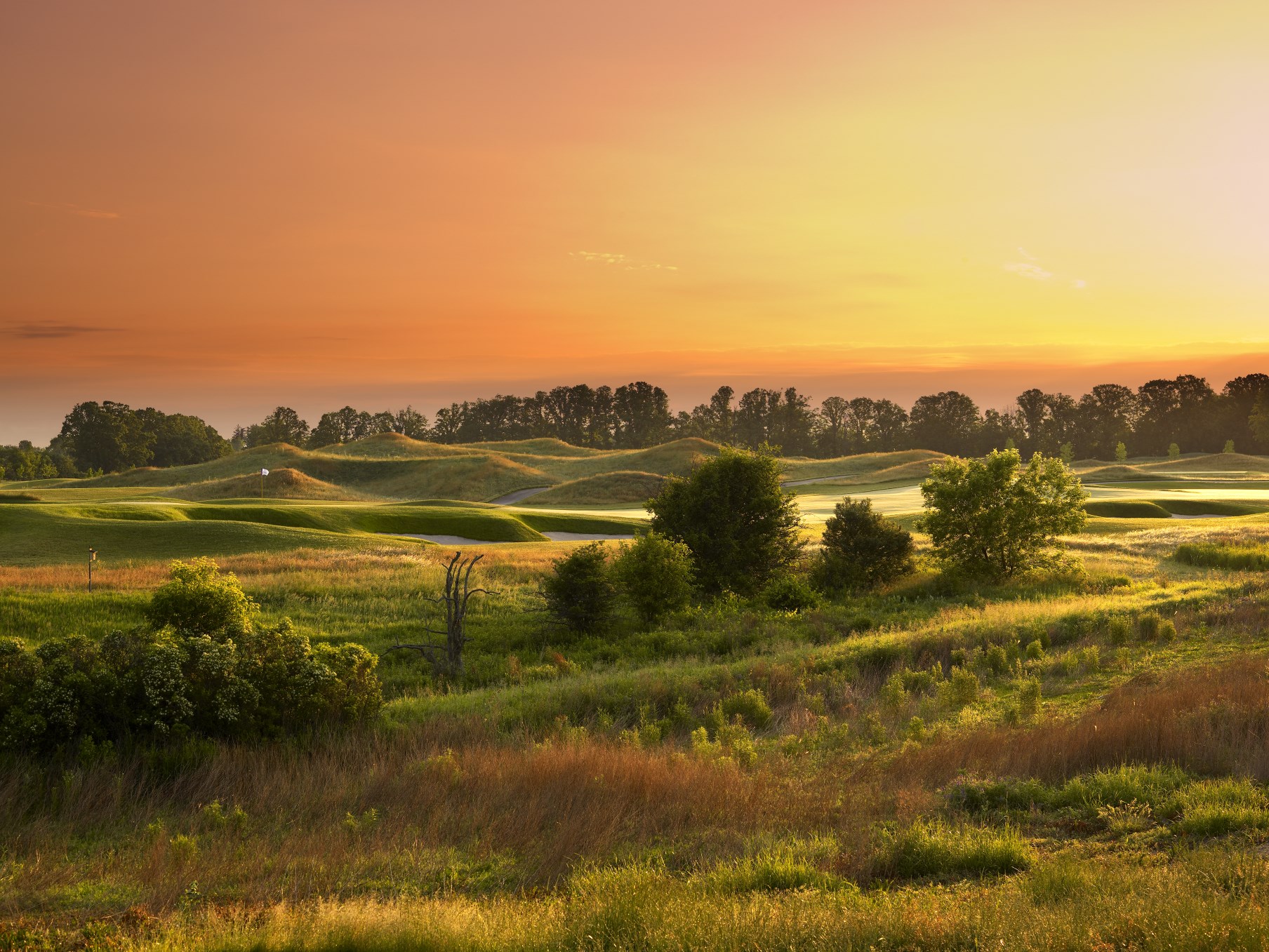 Our dedicated staff provides personalized service, attention to detail, and a welcoming atmosphere, making your visit exceptional.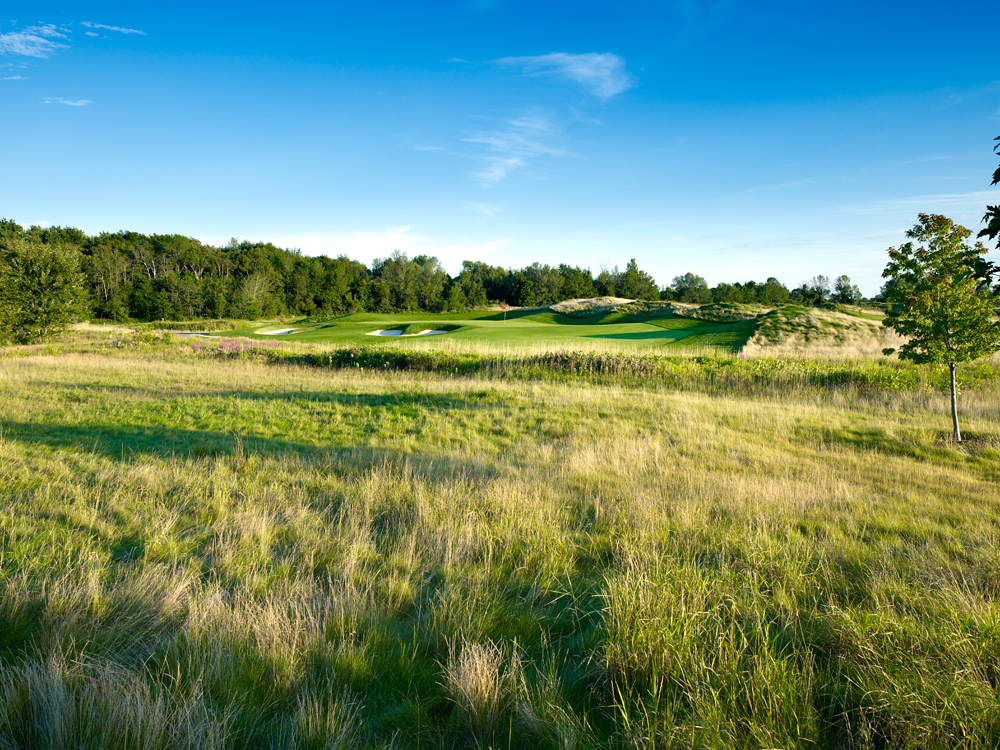 Impeccable course maintenance ensures a picturesque golfing experience with lush greens, pristine fairways, and breathtaking landscapes.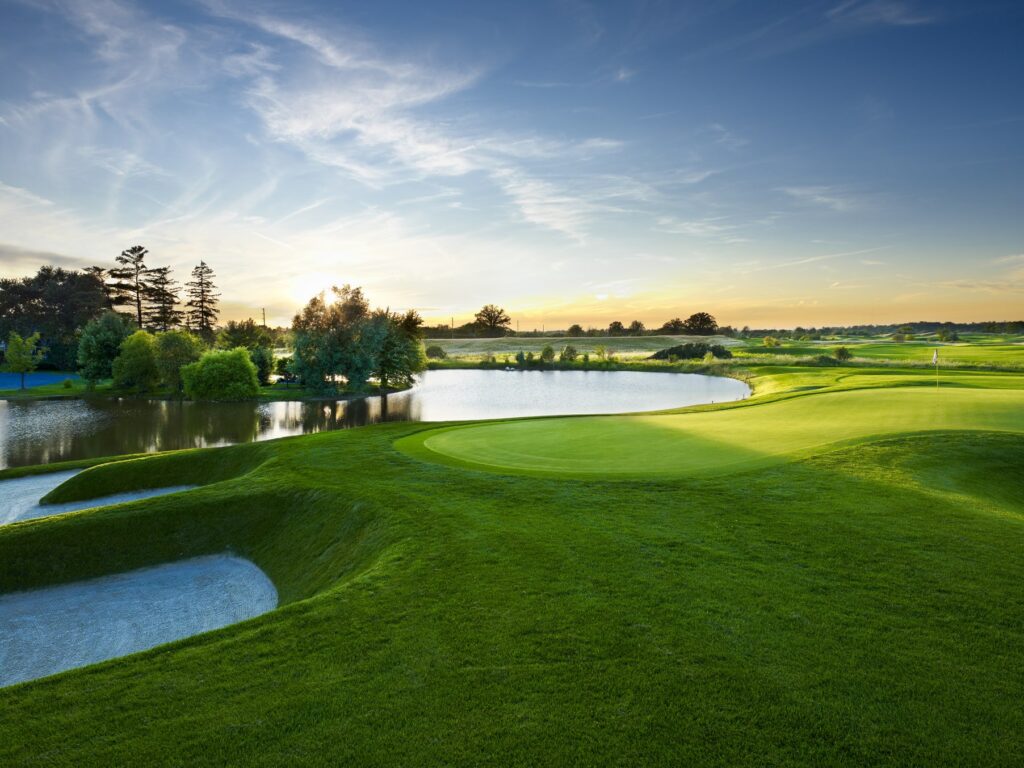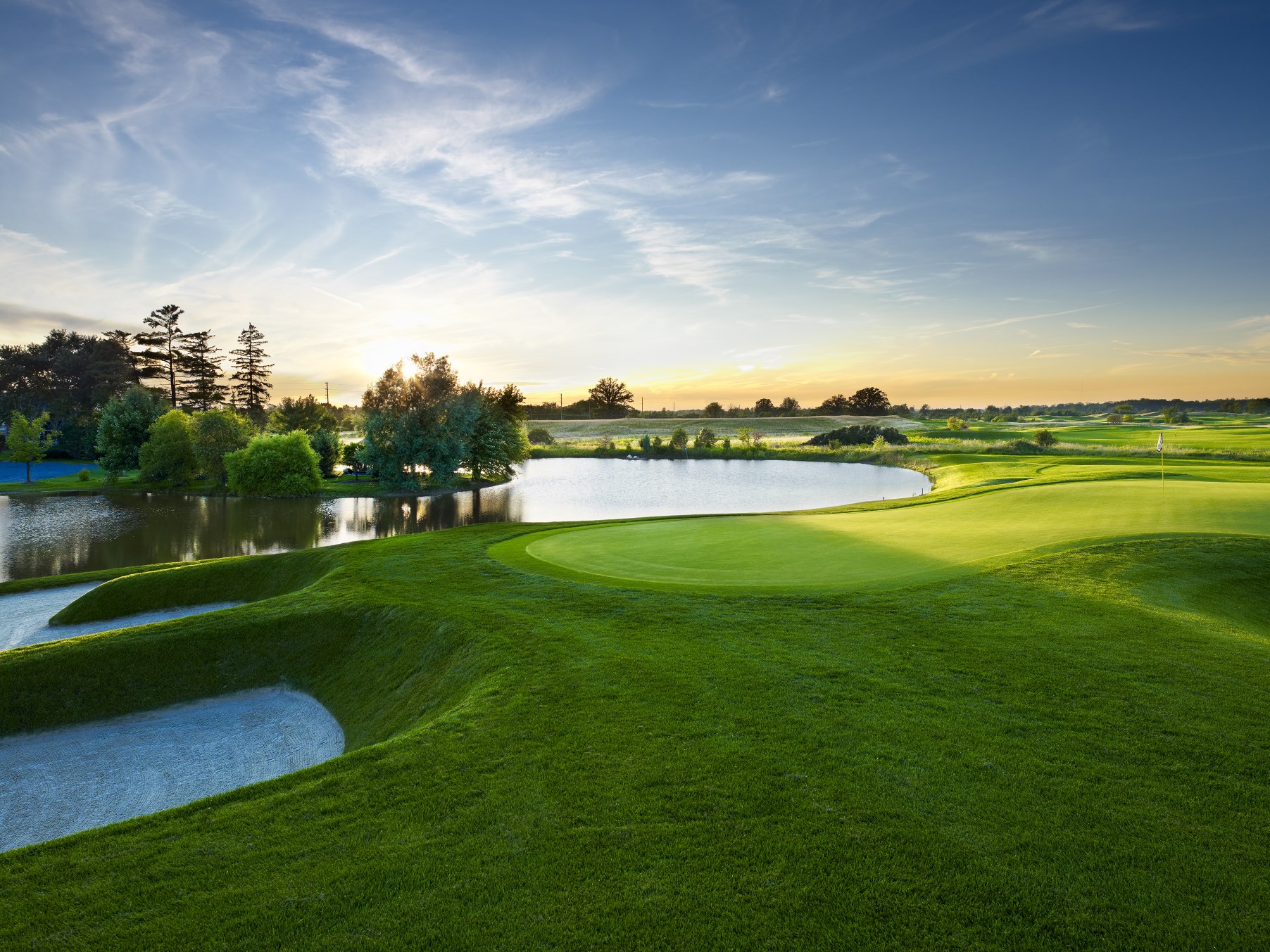 Unforgettable Experiences
From exciting rounds of golf to memorable events and dining experiences, Piper's Heath offers unforgettable moments for all.
Sculptured and grassed, the course both looks and plays as if it were nestled into the sweeping, rugged Scottish Highlands. Four-hundred-year-old ancient Oaks, which Cooke calls "Friendly Giants," greet golfers along the way. His deep respect for the environment and its ecosystems is reflected in preserved wetlands and meadows that accent the landscape.
Cooke has captured the site's natural beauty blending those features into a challenging layout that is distinctive and captivating from start to finish. "It's my hope that Piper's Heath will challenge golfers of all abilities and at the end of the day everyone will walk away with a memorable golf experience and a desire to return," he says.
Piper's Heath also features a 20-acre double-ended practice academy with a large two-tiered tee deck for every-day use and a smaller teeing area some 350 yards away at the other end for lessons and larger clinics. Cooke incorporated a series of target greens and traps into the design to allow golfers to focus on their shots. There's also a chipping green with a sand bunker and a separate practice putting area.